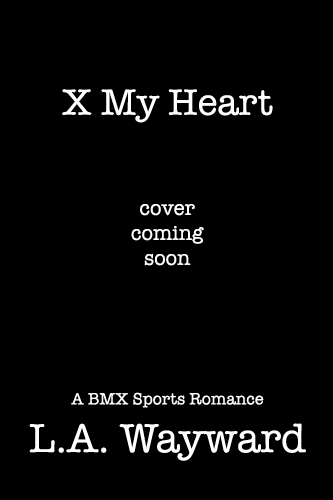 Love isn't clean. It's messy, and sometimes it's as dirty as bicycle motocross.
Hunter, BMX's number-one bad boy, has everything he needs: money, fame, gold medals, and girls between his sheets to fill the constant ache in his chest. He doesn't need anyone to mend the hole in his heart, and certainly not someone like Sky Alexander.
When Sky, his trainer's long-lost daughter, comes into his life, she screws up his plans to never let a girl distract him on his way to the number-one spot.
But Sky doesn't need a tattooed BMX wild boy to mess up her plans. There is only one race she still needs to ride, and it doesn't involve falling for the BMX champion with enough problems and vices to fill a whole arena.
X My Heart is a story about love, loss and taking on every hill life has to offer. True love doesn't have to make sense for it to be real or for it to change the path you are on.
It doesn't matter how many wrong turns you make, or how many times you crash. The only thing you have to do is chase the ride till the end.



Subscribe to my Newsletter
Want to stay up to date? Subscribe!