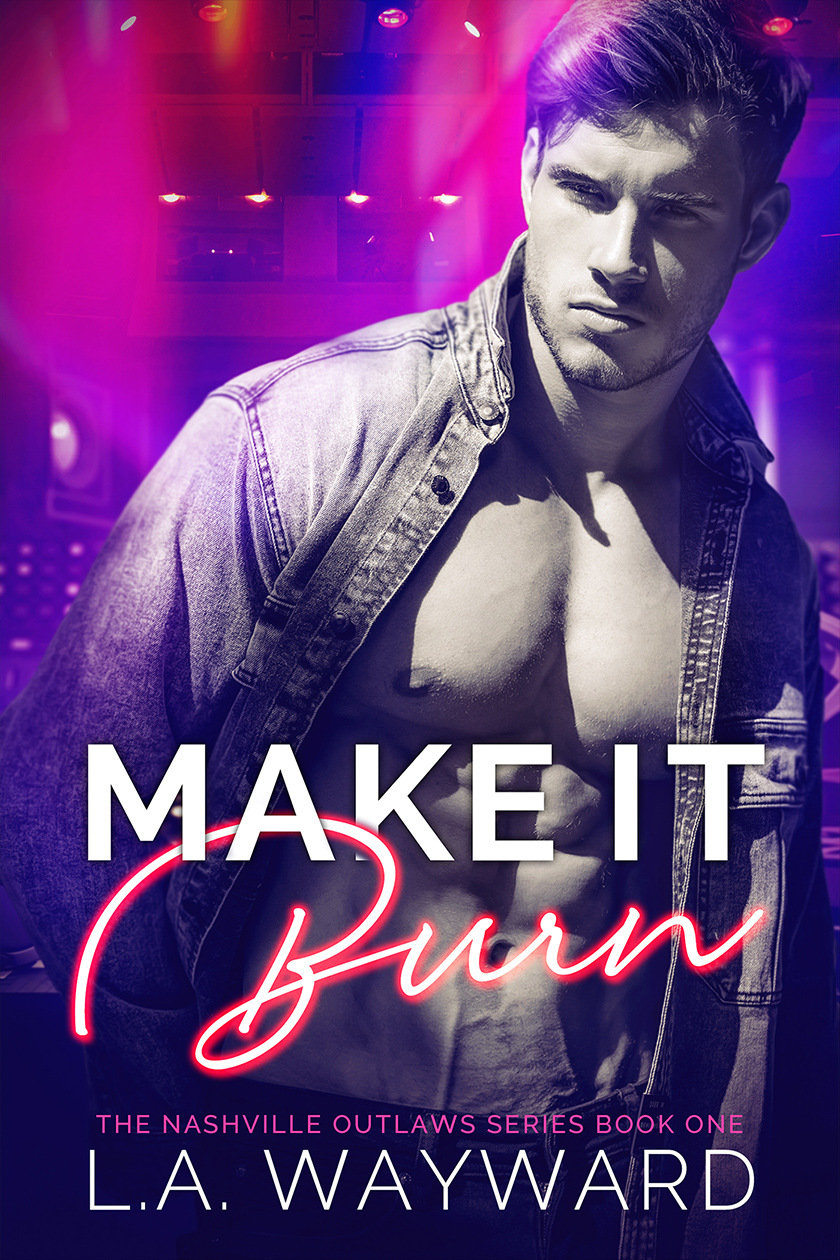 I thought I had it all figured out; work for my dad's recording studio in Nashville and forget about Navarone West—the man who stole my heart on a Tennessee whiskey-fueled night in Vegas.
Ten years ago when I turned eighteen, my life became a country music cliché when I fell for a bad boy with a deep, husky, soft drawl that burned my panties to a crisp. A man who chose fame and wasted nights over our own happily ever after. A wild one who promised to always love me. I wasted my tears trying to chase a man who promised me his heart. So I chose myself, left him, and never looked back.
Flash forward ten years. Navarone rolls back into town with his band Outlaw and into my dad's recording studio with a six string on his back and songs filled with broken promises, gunning for a second chance. Mr. country rock star is turning my life upside down again, singing songs about how it wasn't his fault and how he's going to make me burn.
This time around I am not falling for his wild charm.
I am going to show this bad boy what it means to burn. Setting him ablaze, making sure I'm not the one catching fire all over again.
One thing I know for sure, when you fall for an outlaw, he'll never stop chasing you, and maybe some part of me hoped he never would.




Subscribe to my Newsletter
Want to stay up to date? Subscribe!